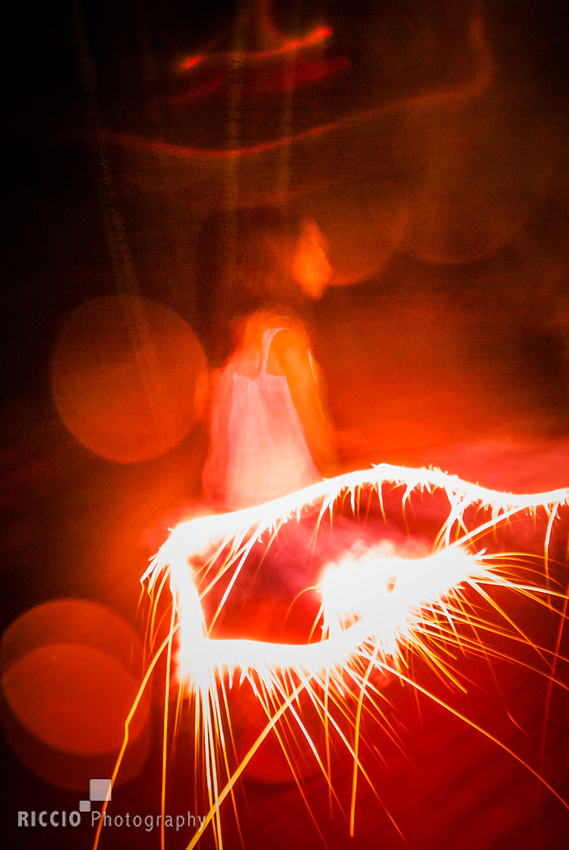 When I was kid, I dreamt the world was burning...

I spent the first six years of my life living in Bellavista, right at the bottom of Mt. Vesuvius (Near Naples, Italy) and I could see the volcano right from my window. I figure the stories I was told about the eruption that wiped out Pompeii must have made an impression, because I had quite a few cataclysmic dreams. One of those dreams still remains with me vividly today. In it I saw huge smoldering pumice rocks hurtling from the sky as I sat on a swing.

The image above reminds me of all those dreams. This is part of a series depicting kids with fireworks on a 4th of July. I achieved these effects by using long exposures from one to five seconds, and setting the flash to rear synch.