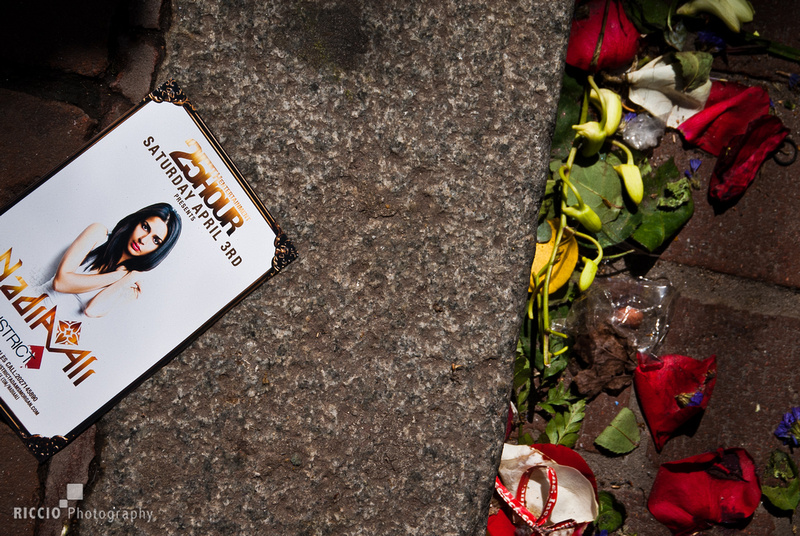 Sometimes walking with your head down pays off... The trash left behind by people always tells as story, and on the busy streets of a city there are lots of stories everywhere.

I came across this little story above on a street near Dupont Circle, in Washington, D.C. Right by the curb I saw some flower petals and near them, a card by Nadia Ali. Now, I don't know who she is, if that's her real name or a stage name, however her guarded pose and her stare made me imagine of a love affair that has faded away. The broken flower petals also speak of unrequited love and a sense of loss. To convey this story, I decided to frame the elements tightly and uncomfortably close, and to use strong diagonal lines to increase the uneasy feeling.

Of course I don't know if the exact narrative I described will come to mind to every one who view this photo, but that's not important. What's important is to create a narrative or a script for ourselves when photographing. It really helps us understand and analyze why we photograph the way we do, and what we really want to say.